Midland Data Networks can supply and install Panasonic Telephone Systems for your home or business.  Whether you need a system with 2 phones or a voice over IP system covering 100+ phones, we have a solution to suite.
Analogue Systems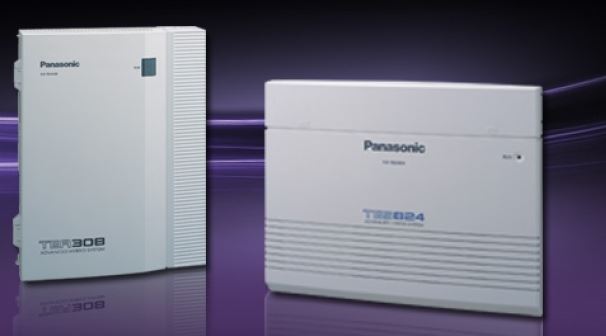 There are 2 analogue only systems that can suite small businesses
KX-TEA 308E – upto 3 external lines, and upto 8 internal extensions
KX-TES824E – upto 8 external lines and upto 24 internal extensions.
Click here for the KX-TEA308E & KX-TES824E fact sheet
Key features
Day/Night/Lunch mode
Built in Auto Attendant which can be turned on or off (Press 1 for … Press 2 for… etc)
Auto fax routing when used with the Auto Attendant
Basic music on hold
Caller ID (Optional card)
Built in Voice Mail (Optional Card)
Digital Systems
The NCP500 range of Digital systems are highly configurable to your needs.

The NCP500v is the entry level system, ideal for a small business that will want to growThe VoIP system is designed for a new business of 8-16 users
Expandable up to 144 wired extensions
Expadable up to 64 DECT handsets using DECT Cell Stations
Equipped with 4 digital phone ports (expandable to 12)
Equipped with 4 Single Line ports
Equipped with VoIP voice Compression Card (DSP4)
Equipped with 2 iSDN2 ports
Equipped with Communication Assistant Basic-Express for all users